TMJ Dysfunction and Chirodontics in Smiths Falls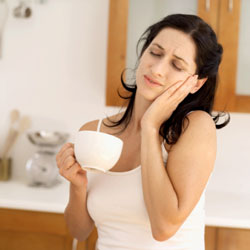 TMJ dysfunction and Chirodontics has been an area of clinical interest for Dr. Mark Czubak for 15 years. An extensive consult and examination is designed to provide a clear diagnosis and plan of care, with realistic goals and solutions for improving both adult and children's neck and jaw concerns.
Dr. Mark will often co-manage complex concerns by co-ordinating care with a number of resources, which can include: experienced dentists, physiotherapy, massage therapy, craniosacral, and atlas specific chiropractic. Families will often consult Dr. Mark before committing to pediatric dental orthodontics with concerns about chronic postures or pain, and seek information regarding their impact on ideal outcomes.
Advanced Training Leads to Better Outcomes
Dr. Czubak has advanced training and study with Prof. Mariano Rocabado, DPT, Full Professor – University of Chile. Faculty of Dentistry, Orthodontics Department. Mariano is a specialist in the craniomandibular and craniovertebral dysfunctions, and developed the concept that neck, head and jaw motion always interact, and cannot be treated as separate areas in the correct diagnosis and planning of care. He is known internationally for his extensive pioneering work with TMJ, developing the TMJ exercise program. This program advocates co-management, and Dr. Mark uses Mariano's analysis and exercises.
Neuromuscular Dentistry, as taught at the LVI in the United States, forms the basis of Dr. Mark's approach to intelligent dental plans of management, as they relate to the structure and function of the cranio-vertebral (head, jaw and neck) dynamic system.
Dr. Czubak has two levels of study with Dr. Bob Walker, speaker and developer of the system of Chirodontics that takes a full body (ascending/descending influences) approach to analysis, and allows dentists and chiropractors to communicate effectively and co-treat in the management and care of chronic pain. Bob is also passionate about effective nutrition as an integral part of the healing process. Dr. Mark uses these dietary approaches to advise on better health and reduced pain.
Call today to schedule an appointment!
---
Smiths Falls Family Chiropractic | (613) 283-4100